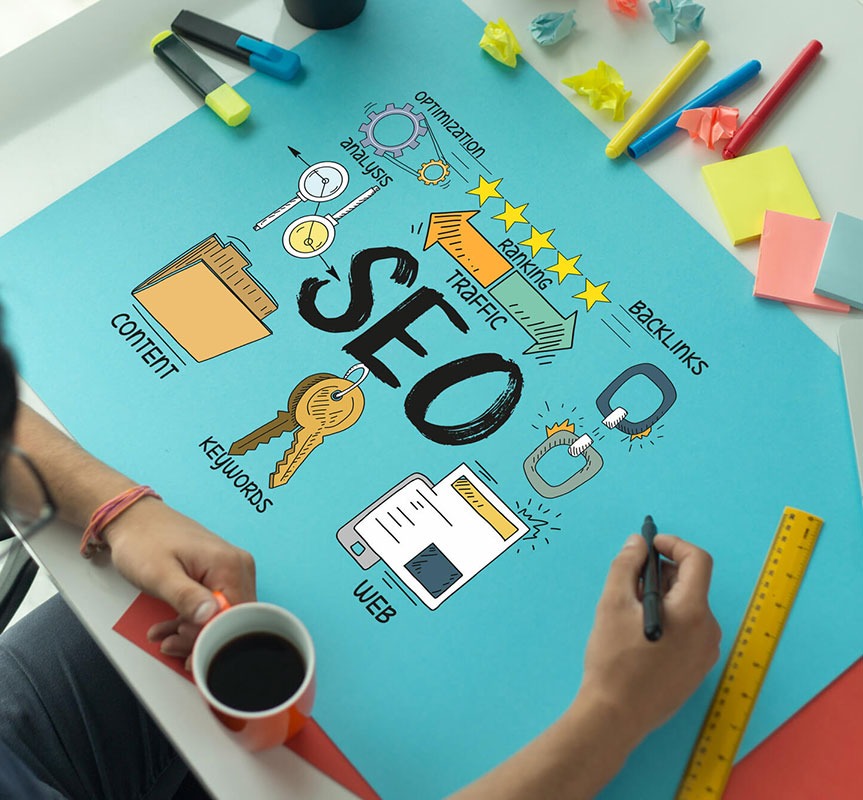 Our goal is to GROW your brand
Ziopix Media is dedicated to learning about and understanding your business. Our precisely tailored, the strategic approach ensures your campaigns consider the nuances of your customers and connect with them on a human level – wherever they are in the world. Localization is at the heart of what we do. Granular attention to detail allows you to cross boundaries and grow on a global scale.
Why SEO is a must-have in digital marketing?
The data doesn't lie: when your prospects and customers go online, they start with a search engine. Our comprehensive SEO strategies make sure those customers find your website in search results—not your competitors. That's what makes SEO so powerful. It's an essential component of digital marketing that no business can afford to overlook.
All that we offer
Strike out your entire digital marketing to-do list, breakthrough your growth plateau and see profound ROI with a single team of seasoned digital marketing professionals.
For more than 12+ years, we've been providing SEO solutions for businesses wanting to expand their online presence, increase leads and grow their revenue. Our tried-and-tested SEO techniques and practices have resulted in many success and growth stories.
Optimize and elevate your online campaigns with the help of our team of paid search professionals. Our talented team specializes in managing your campaigns and keeping them on track with your competition by optimizing them on the most intricate platforms like Google Ads and Facebook Ads.
While you plan to increase your presence by going online, we focus on realising those goals with definite conversions.
Attract and inspire a growing fanbase for the content you put out. When your value is unmistakable, choosing you just makes sense. Show them you care about their problems by solving them in public with content that informs, entertains, and connects.
Pay-per-click (PPC) advertising for home service companies is a highly controllable, cost-effective way to earn a spot at the top search engines.
When it comes to communication across social media, we understand how the messaging and audience mindset varies not only industry-wise, but also across platforms.